Dive sites around Safaga - and a bit further!
If newcomer, beginner or experienced divers!
Big coral gardens, drop offs or reefs which rise from the seabed
From small to big and in all colors – fish are a dime a dozen
Drift diving for the "fast ones" or only enjoying the calm underwater world
The dive sites around Safaga offer much to everyone.
With the aid of our Safaga reef map (PDF) and the following outlines, you can gain an overview:
Housereef
Our house reef is particularly suitable for newcomers and settling in after a longer diving break. Here, you can always again see new, small things.
Inner reefs
Toubia Arba
A must for every diver. Seven tower-like blocks of corals rise from the ground to almost the water surface. Every pillar has its own distinguishing features, thus you nearly can't loose your bearings. Soft corals in all colors, small-fish shoals, etc. make Toubia Arba special. It is ideal for night dives and photographers.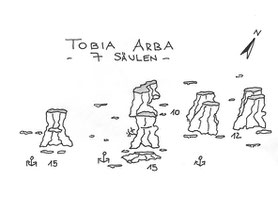 Ras Abu Soma
You can dive in this 2-km-long reef on different ways, what depends on the weather. Ras Abu Soma is also very suitable for drift dives. Very typical for this dive site are the big table corals, where often giant morays tarry. Here, you might have the chance to see some big fish.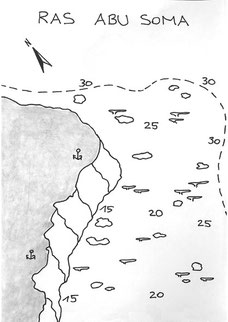 Ras Um Hsewa
This dive site offers little protection from waves, thus you can only dive there if the see is calm. Ras Um Hsewa is well-known for its big and perfect corals. For giant morays, there are many cleaner stations. Because of the nearly always available current, you might be very lucky to see some big fish.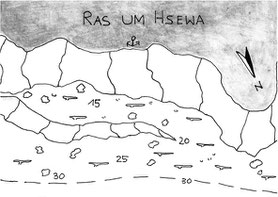 Shaab Saiman
A big hard coral garden runs parallel to the coast line. Shaab Saiman offers everything, a large diversity of fish and wonderful coral formations of different sorts. For the dive site lying nearby the open sea, the chance to see some big fish is given. Only if the weather is calm and still, it is possible to dive at Shaab Saiman.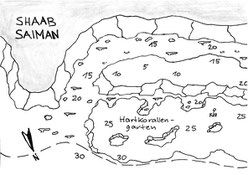 Safaga Soraya
The main attention of this dive site is directed to the eastern offshore blocks. As this reef is not this often visited (weather-related), the coral growing and the abundance of fish is still enormous. 
Panorama
Panorama is also known as 'Umm Alama' meaning 'mother of the mast'. This dive site offers versatile diving possibilities, if at the southern or northern plateau or the drop offs. Panorama is also very suitable for drift dives at its eastern or western side.
Here, napoleon fish, stone fish, morays and a turtle with a misshapen shell, "Quasi Modo", live together.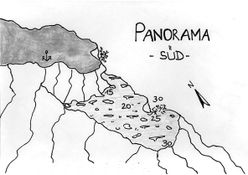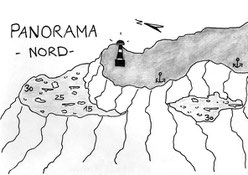 Middle Reef
Middle Reef offers a widespread reef territory as for example a labyrinth of hard corals, the so called "Swiss Cheese" at the south-eastern side. The outside is highly suitable for drift dives. The reef is well-known for its coral scenery, but not for its abundance of fish.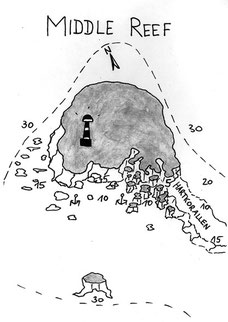 Wreck "Salem Express"
Because of a tragic navigation mistake, the sinking of the "Salem Express" happened on December 14th 1991. The wreck is lying on the starboard. For it is relatively new, there is not very much marine growth so that there are many singularities visible. Diving at this wreck is a unique and haunting adventure.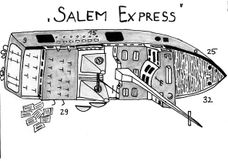 Shaab Cloude
A small but very beautiful reef which can be surrounded in about 60 minutes provided that the current conditions are ok. Especially the gorgonians, which you can discover at the southern offshore reef, are beautiful. With good luck and eye, you will also get to see the there-living longnose hawkfish.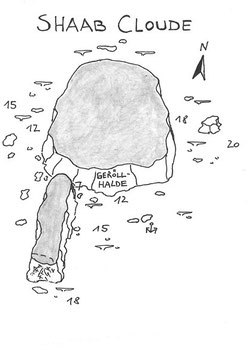 Abu Kafan
Abu Kafan is one of Safaga's most popular dive sites. It is a big, extended reef with a southern and northern plateau as well as breath-taking drop offs at its north and east side. For diving at this reef, the weather conditions must be excellent. Abu Kafan is excellently suitable for drift dives provided that the current goes the right direction. You might have the chance to see some big fish.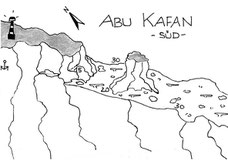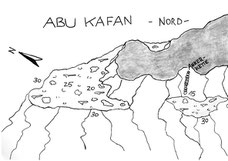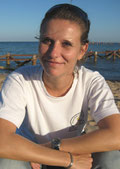 Vielen Dank für die tollen Skizzen an Antje Köstner....langjährige Tauchlehrerin bei Ducks-Safaga !